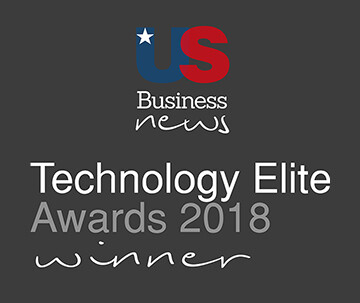 myGini wins Best Loyalty & Payments Solutions Provider Award 2018
At the close of a busy year full of innovative product developments, we end this month with some excellent news as myGini triumphs in the US Business News Technology Elite Awards – coming top in the 'Best Loyalty & Payments Solutions Provider' category! (Check out our company profile and award at US Business News Website)
The Technology Elite Awards recognize and celebrate the key players, trailblazers and ingenious companies within the ever-evolving technology sector in the US. As there are few industries evolving faster than the fintech and banking space, beating the competition here is a great recognition of what myGini has set out to achieve.
So, what makes myGini stand out?
Most consumer-focused businesses think they do loyalty well, but when you take a step back and really look at what's on offer it often turns out to be quite underwhelming – particularly in the banking and payments space. Shopping deals that never change to reflect what people actually want, points programs that never seem to result in a rewarding experience, or coupon codes on receipts that never leave the bottom of a shopping bag or that get stuffed in a pocket and end up in the wash.
All types of services and products have digitized and apps for travel, entertainment and work have become part and parcel of everyday life for most of us. But the idea of loyalty has remained firmly entrenched in yesterday's thinking – until now that is.  
The myGini app is challenging the old notions of what banks and credit unions can provide their customers. The AI-powered mobile solution sits at the intersection of shopping, payments and banking to create a much more engaging digital environment for cardholders and revolutionizes the idea of customer loyalty – from static and forgettable, to dynamic and unmissable.
Giving back more
Tech-savvy generations want to use mobile technology to manage their money and get the best deals – they want to tap-and-go and be rewarded. myGini puts the customer at the center with easy to navigate in-app card management and budgeting options, HCE payments and real-time push notifications so they always feel in control.
But it's the myGini loyalty engine which is the key to boosting transaction volumes and building customer engagement. It is a highly sophisticated platform to roll out much more dynamic promotions to create a better shopping experience – every time cardholders shop, the financial institution can offer a little extra.
The AI-powered mobile application uses shopping behavior, location or brand preference to tailor retail offers to individual cardholders and enable more personalized service capabilities that today's consumers expect from their banking providers. The myGini platform enables financial institutions to build personalized frequency offers and provide digital coupons, cash back on credit cards, rewards points or instant discounts – either as a white-labeled app or integrated into an existing banking app with easy to connect APIs and a mobile SDK.
The forward march of digital transformation
The difference in getting to the top of the digital wallet will be just how CUs and community banks create meaningful interactions with customers. Consumers will increasingly favor financial institutions whose mobile presence doubles up as a loyalty engine for relevant and useful retailer offers. Financial institutions will need to continue to digitize and go mobile to gain and retain the interest of their customers, and partner up with fintechs that are driving innovation.