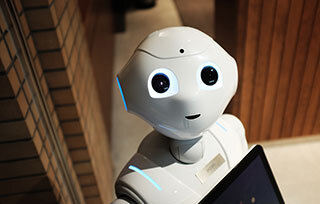 Functionality allows retailers to introduce dynamic loyalty programs with minimal disruption and at low cost
Click here for high-res images
September 6, 2018 – Today myGini Inc., the San Francisco-based fintech provider for the banking and payments sector, announced its drive into the retail industry with its AI-powered loyalty and payments engine. The myGini app is a new type of mobile platform which enables retailers and merchants to introduce dynamic loyalty programs while avoiding the high cost of issuing prepaid or co-branded cards. Integrated Visa and Mastercard APIs ensure payments and cash back promotions work smoothly with no changes to POS systems required.
myGini provides a clear link between promotions, revenue, and performance. The cloud-based myGini app, provided on a white label basis, uses artificial intelligence to analyze customer spending patterns that enable promotions and rewards programs to be tailored for maximum effectiveness. The comprehensive dashboard and analytics can be customized to retailers' needs and convert consumer behavior into customer insight and actionable outcomes.
The result is a highly dynamic loyalty engine which is designed to provide the flexibility needed to help retailers make more relevant and timely offers to their customers through digital coupons, cash back offers and points programs. It also enables retailers to design their own frequency programs with time and amount thresholds, as well as percentage-based discounts at different stores.
"Every business has unique needs when it comes to customer loyalty. This is why the myGini app has been developed to be as flexible as possible and enable retailers to build the right promotions, offers and rewards programs to match their needs – and deliver them straight to the consumer in an engaging way," explained Mehmet Sezgin, CEO and Founder of myGini.
He continued, "It is designed around the four key areas of an effective loyalty program – frequency, relevancy, interactivity, and visibility. Offers need to be more dynamic and delivered at the right time and in the right place, which needs to be based on intelligent behavioral insights. Customers also need to be reminded and kept informed about the rewards programs they are part of. Any loyalty program needs to be interactive, with the benefits made much clearer than they have been in the past. This has been one of the common issues for lots of consumers and the reason why they often abandon loyalty programs."