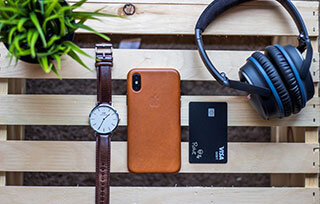 Banks and Credit Unions can generate Installment plans based on pre-defined rules such as card type, customer behavior, purchase thresholds, and retailer type
Innovative in-app installment options delivered from the cloud to remove high infrastructure costs for banks and credit unions
Functionality addresses key gap in U.S payment market and increases consumer purchasing power
July 18, 2018 -San Francisco, CA – Today myGini Inc., the San Francisco-based fintech provider for the banking and payments sector, has announced the launch of a credit card payment installment facility as part of its integrated myGini payment and loyalty engine aimed at U.S banks and credit unions. The new payment installment capability enables card-issuers to offer consumers attractive and flexible app-based installment options for purchases on credit cards based on card type, customer behavior, purchase thresholds or retailer type.
With card installment payments trending globally and consumers looking for smarter ways to manage their money, the myGini mobile app now provides U.S card-issuers easy to onboard installment options delivered via real-time push-notification messages. The platform is designed to be simple to adopt either as an app or as a Software Development Kit for an existing mobile banking app. Cloud-based delivery leverages myGini system architecture to reduce the integration effort required from banks and credit unions and requires no disruption to current retail Point of Sale systems.
Mehmet Sezgin, founder and CEO of myGini Inc., explains: "Today's shoppers and cardholders are looking for better ways to manage payments and cash flow, and more and more we are seeing this being demanded on mobile. The banks and credit unions we speak to in the U.S want to address this, but they don't all necessarily have the technical skills or infrastructure to keep up with the pace of change in the banking and fintech space. Introducing things such as transaction monitoring, spending control settings, card unblocking, or finance installment capabilities can be a real challenge for them."
Sezgin, a payments and banking expert continued "myGini has been designed to improve customer engagement and loyalty while increasing transaction volumes, and without incurring high operating costs This is the latest update in a string of innovative features introduced to the myGini mobile app, which has been designed to help banks and credit unions increase card transaction volume and establish themselves as the consumer's card of choice."