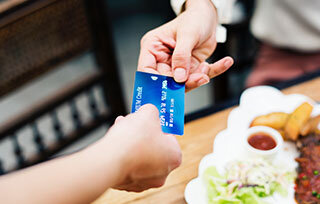 The new language of banking – three steps banks and credit unions can take to get serious about mobile
Many financial institutions are struggling to find a voice that resonates with younger consumers. But as Millennial spending power increases and Generation Z enters the banking ecosystem, FIs will need to develop new avenues for meaningful and exciting interactions, beyond simply enabling transactions.
Why? Because these consumers are showing more discretion when it comes to their spending habits and are looking to technology to help them manage their money. It's not that they will never walk into a bank branch or pick up the telephone, but this is a digital-first generation, and that comes with an expectation of a better mobile experience.
Banks and credit unions must deliver this if they want to win the battle for customer loyalty, and the good news is that there are already easy steps that small and medium-sized FIs can take to get ahead in the fight for consumer loyalty.
Put the customer in control
Introducing card control features has become a necessity for banking apps. No two customers are identical, and there is an increasing demand for personalization and enhanced visibility and control to help customers feel they can conveniently manage their finances.That's why myGini has put the customer at the center, by introducing easy to navigate card controls and budgeting options which should become part of every banking app. This enables cardholders to keep their cards in a digital wallet, monitor finances from an app or have spending control settings for outgoing payments.These simple to use, but powerful tools are crucial to keeping cards top of wallet, as they enable cardholders to manage digital payment activities in one central location.
Expand payment choice
Card control choices are one thing but enabling a greater range of payment options takes a banking and payments app one step further and provides more flexible ways for cardholders to manage their payments and cash flow.Introducing payment services such as a new payment installment facility is a perfect example of a much-needed feature that consumers are looking for, but usually can't find. It is one of the first facilities we developed and integrated into the myGini app. It enables card-issuers to offer consumers attractive and flexible installment options for purchases on credit cards.Card issuers can set the parameters of installment credit offers based on the type of card, cardholder history, purchase threshold, merchant category or merchant chain. It's designed to be easy to set up with no changes to POS terminals required. Transactions are initiated by a notification to the cardholder's mobile handset, and card issuers can be a lot more dynamic and creative over how they make their installment offers.
Loyalty has changed – time to change with it
Lots of banks struggle to get customer loyalty programs right. One of the main reasons is that customer perception has shifted. Digital has accelerated the shopping and payments experience, and customer loyalty is going mobile. Traditional, evergreen bank loyalty programs are no longer enough to hold shopper and cardholder interest – or increase transaction volumes.Winning customer loyalty has become more than just creating a static, unchanging offer. It is now about building ongoing customer relationships via dynamic programs and rewards that resonate more with cardholder's shopping experience.This is why the myGini loyalty engine offers retailers a highly sophisticated platform to roll out dynamic promotions that create a better shopping experience – and increase transaction volumes. The AI-powered mobile application uses shopping behavior, location or brand preference to personalize shopping offers to individual cardholders and create relevant and timely offers, delivered straight to a smartphone.
It's easier than you think
It used to be difficult for small and medium-sized financial service providers to implement these kinds of services as they often lack the technological skillsets or the infrastructure. Today, a smarter, more natural breed of cloud-based fintech services such as myGini has arisen to meet these challenges without the need for banks to rip and replace their IT. This is important – if banks and credit unions want to stay on the right side of digital disruption