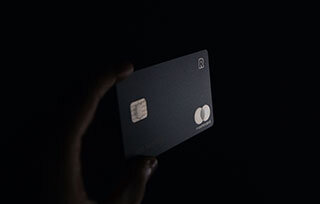 myGini loyalty and 'offers' engine increases customer loyalty and drives bank card transaction volumes
Connects merchants and consumers with their financial institutions via Mastercard and Visa payment networks
Solution launched at Money 20/20, Booth G30
Click here for high-res image
June 13, 2018 – Money 20/20, Amsterdam – Today myGini Inc., a San Francisco-based provider of leading-edge software solutions for the fintech sector, has launched its state-of-the-art consumer loyalty engine into the European financial services market. myGini is the first integrated payments and shopping app to provide financial institutions with their own easily installed reward program triggered by MasterCard and Visa card transactions. It allows banks to increase customer loyalty and transaction volume by encouraging customers to make the financial organization's debit or credit card their card of choice.
myGini connects cardholders, retailers, and banks by combining retail offers with real-time push notifications without the need for a log-in or to open the app every time a purchase or cash transaction takes place. Financial institutions and retailers can generate innovative offers and promotions to create a better shopping experience based on previous shopping behavior while providing customers with a wide range of user functionality including transaction monitoring, spending control settings, card unblocking and finance installment capabilities.
The platform is particularly easy to adopt either as a shopping app or as an SDK (Software Development Kit) for an existing mobile banking app, reducing integration efforts required from banks by leveraging existing infrastructure and myGini integration with MasterCard and Visa APIs. It provides banks and retailers with an extensive range of 'offer' platforms to replace paper-based coupons and rebates and allows them to easily segment cardholders into target groups such as low spenders, revolvers and transactors.
Because myGini has been designed to address most frequently asked call center questions, it reduces call center operational costs. Mehmet Sezgin, founder and CEO of myGini Inc., explains: "myGini provides two core benefits that break new ground in the European card market. First, its loyalty engine offers retailers a highly sophisticated platform to roll out creative promotions that draw repeat customers. Second, its real-time push notifications, which cardholders receive with every purchase, simultaneously trigger parallel offers from their banks, a feature that boosts transaction activity and builds customer engagement."
Sezgin, a payments and banking expert with broad worldwide experience, continued, "The dynamics between card issuers and merchants are unique in each country. However, this is not the case for cardholders. No matter where they live, consumers recognize a winning value proposition when they see it." He added, "as Europe is much more advanced on contactless terminals, I am confident that myGini's HCE capability to allow cardholders to pay with Android phones will be better appreciated on this side of Atlantic."
myGini will exhibited in Booth G30 at the Money 20/20 conference hosted at The RAI, Amsterdam from June 4-6, 2018.