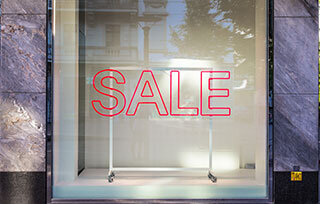 Enables banks and CUs to offer their cardholders a considerable variety of retail offers and rewards as part of card loyalty programs
AI-powered myGini loyalty and payments engine delivers relevant and timely offers to cardholders based on shopping behavior
October 31, 2018 – Today myGini Inc., the San Francisco-based fintech provider for the banking and payments sector has announced a partnership with Empyr, a leading online-to-offline (O2O) marketing platform for card-linked offers and reward programs. myGini has integrated with Empyr to publish thousands of national and local offers on the myGini loyalty and payments engine, which has been designed to increase card-based transaction volumes for credit unions and banks through improved customer engagement.
The AI-powered myGini mobile application uses past shopping behavior, location or brand preference to tailor retail offers to individual cardholders and enable more personalized service capabilities that today's consumers expect from their banking providers. The new API integration enables credit unions and banks using the myGini loyalty app to take advantage of the many thousands of retail offers and reward programs available on the Empyr platform.
This is the second major feature expansion to be announced by myGini. The company recently announced the payment installment service for credit card issuers. Mehmet Sezgin, CEO & Founder of myGini explained, "The partnership with Empyr is another step on the journey to modernize the way credit unions and banks approach customer loyalty. Making sure that consumers are engaged and rewarded with timely and relevant offers and programs is crucial, but so is a simplified process – this is why card-linked technology is so important.
"To transform the payment and shopping experience credit unions and banks need to bring everyday offers to cardholders, so they get the best deals at times that are relevant. This is how these financial institutions can use every transaction to build customer loyalty – with fresh and timely offers. Working with Empyr means we can bring those retail offers to the cardholders, but crucially the myGini engine can target these to make sure that the end consumer gets the offers and rewards that matter on their smartphones at the point of transaction."