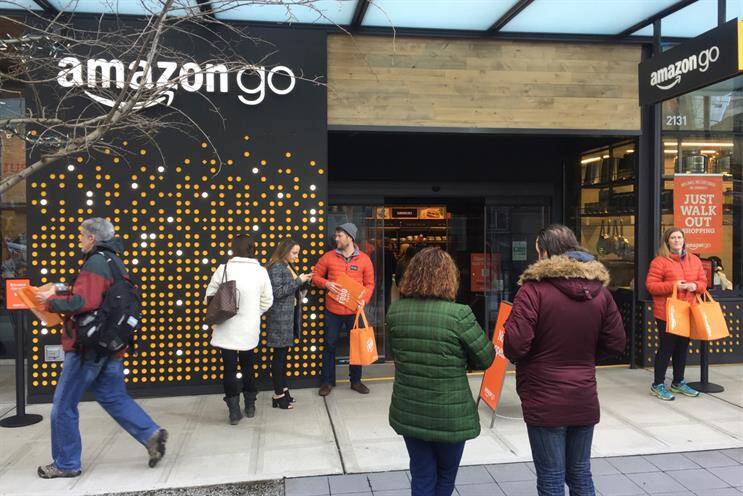 How Small And Midsized Retailers Can Compete With The Big Brand Competitors
Retailers are facing unprecedented pressure to improve the in-store shopping experience, compete with e-commerce players and gauge the impact and preferences of Gen Z customers. The key to 'getting it right' lies in a simple device we all carry – our smartphones. Mehmet Sezgin, CEO and Founder of myGini explains how retailers can get a head-start on the mobile revolution with intelligent in-app loyalty programs and without a large investment or changes to their POS system. He argues that if done well, retailers of all sizes can capitalize on emerging technologies and harness machine learning to bring the personalized shopping experience to the next level.
As a growing number of people shop online and use digital channels to engage with brands, omni-channel has become a norm in retail. But what's new today is that this online convenience is increasingly moving to mobile channels, with mobile devices now making up more than a third of all U.S. retail e-commerce sales – a rate expected to hit 53 percent by 2021.
Gen Z shoppers propel this trend. This digitally native generation have higher expectations for brand relationships than any previous generation and expect mobile shopping to be as easy and personalized as selecting a 'made for you' Spotify playlist, paying from a mobile wallet or checking traffic and travel updates on the go.
As technological disruption and changing customer demands shake up the industry, retailers need to find future-proof ways to ensure their growth – and intelligent mobile applications play a crucial part in this.
Mobile Is The King Of Convenience
Three things have come to characterize the industry's effort to improve the retail customer experience: faster checkouts, seamless omni-channel experience and a choice of easy payment methods. And whether it's scan-and-go checkout, tap-and-go payment apps or m-commerce sites – the common denominator to achieving these is mobile.
Touching a card – physical or virtual – at an NFC-enabled terminal at the point of sale accelerates the payments process. If the card is kept in a mobile wallet or the transaction is facilitated through a mobile pay app, consumers can get instant push-notifications, confirming the transaction took place and reassuring them that the right amount was paid.
This is something we'll see more of in the future, as research shows the tide is turning on mobile payments. Mobile contactless payments are growing at a nearly 31 percent compounded annual rate and will exceed $1 trillion worldwide by 2022. Retailers can ride this wave and create a seamless shopping experience by moving more elements of their customer strategy to mobile – and customer loyalty tactics are not exempt from this.
Coupons As You Know It Are Dead
It's become common practice in some North American drugstores to add different coupons, promotions and deals at the end of sales receipts. But is the customer likely to fold up a receipt that spans 1.5 yards and put it in their wallets or purse? No. What's likely to happen is people will put it in the trash or forget about it.
Some retailers have moved to digital channels, sending special member emails or moving coupons online. These still don't achieve real-time engagement – they overlook the four principles of dynamic loyalty: frequency, relevancy, interactivity and visibility.
Rewards, deals and offers need to be regular. They need to be tailored both to shopper preferences and delivered at a time and place when they will find it useful. When these loyalty programs are interactive, it means shoppers can easily check or get notified of time-sensitive offers to never miss a deal. In-app notifications of completed offers and rewards can further provide the visibility needed to reinforce trust with the consumer.
But how will retailers actually know when it is a good time to suggest a product, remind a customer of pending rewards or offer something they will be happy to use immediately? This is where artificial intelligence takes center stage.
AI Keeps Loyalty Dynamic
Leveraging artificial intelligence to improve the customer experience is a hot topic among retailers. From Pepper, the customer service robot, to conversational interfaces that act as shopping assistants, the industry has looked for new ways to engage with their customers. But with shoppers already carrying intelligent devices in their hands, AI needs to serve customers where they use it all time – on mobile devices.
AI-powered loyalty apps can utilize machine learning capabilities to analyze customer spending and design promotions accordingly. This 'Design It Yourself' approach to mobile loyalty means retailers can get a better understanding of their customers' behavior and use these insights to design their own frequency programs with time and amount thresholds.
They also can initiate a reward points program for new purchases, offer percentage or amount based discounts at different stores and create digital coupons, tailored to the individual shopper. This is not crystal ball gazing – the technology already exists to bring intelligent shopping incentives into a retailer's mobile app to offer dynamic loyalty programs.
Lower Rewards Cost – Mobile Beats Plastic And Won't Break The Bank
To have coupons and rewards on the device people increasingly use to pay is not only a sensible choice, but one that will allow retailers greater flexibility to design unique loyalty programs at a lower cost. Once loyalty goes mobile, retailers won't need to pay the cost of producing pre-paid cards – plastic loyalty cards, long paper sales receipts and stamp cards all become a thing of the past.
Putting in place a mobile-based loyalty program doesn't have to be a large technological leap for North American retailers either – research indicates 49 percent of them already have a dedicated mobile strategy. If they go a step further and use a mobile platform that integrates with card network APIs, they can gain insight into their customers' shopping habits and adjust their loyalty offers accordingly, without requiring any changes to their POS systems. They can generate virtual sales receipts that provide a real-time reward summary, transaction details and additional supporting offers from the retailer – a further value add.
Designing a mobile-based loyalty program doesn't mean retailers need to learn coding or hire IT technicians to develop a solution. Fintechs can provide apps that are ready-made or can be integrated into the retailer's existing app via an SDK. Apps like myGini allow for a high level of customization to the brand's needs and personalization to the customer's shopping preferences, without an IT overhaul or technological expertise.
Building Relationships At Every Transaction
If the current wave of technological revolution is teaching one thing to retailers, it's that they will need to use mobile tools to ensure they can interact with their customers at the right time and place, offer something the individual shopper wants and can use immediately and reward them for the purchase.
The magic of dynamic loyalty enabled retailer apps that integrate with credit card networks is that they deliver two of the top things on the 'customer experience check list' – convenience in payments and loyalty rewards. Intelligent mobile solutions are a strategic enabler for increased customer engagement, more effective rewarding and a smooth shopping experience – and retailers cannot afford to miss out on it.
Mehmet Sezgin, CEO myGini,Inc