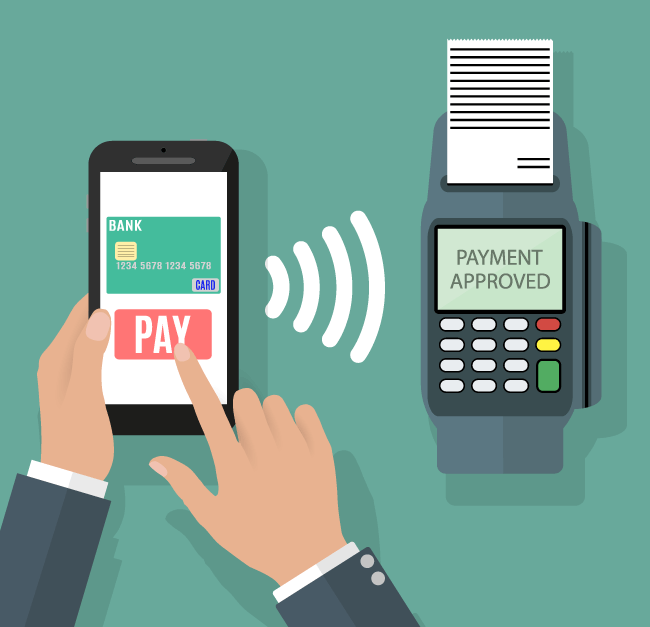 Evolving payments trends – three mobile developments to watch
Credit card rewards are undergoing a bit of a renaissance. The costs of traditional credit card reward programs are becoming too much to bear for some banks, which has driven the development of more innovative – and engaging – solutions thanks to new developments in payment, cloud and mobile technology.
The time is now ripe for financial institutions to take a fresh approach to customer loyalty. If they act now, they can capitalize on the fintech disruption, meet consumer demands for meaningful, personalized digital interactions and inject value into the payment experience. Three mobile developments will drive this customer-centric evolution in payments which result in new platforms for loyalty programs, the rise of mobile-enabled payment and retailers start to join the payments revolution.
Credit card rewards go mobile
Most consumers love a good deal. Whether that's the coupon hunting of yesteryear or browsing for discount codes online, we all want a good bargain. Credit card issuers recognized this and the competition to provide loyalty programs heated up in the early 2010s. But consumers, as they always do, got smarter about how they use their cards and began cherry-picking cards based on rewards and fees, and this was bad news for the banks.
Fast forward to 2019 and we are starting to see banks and credit unions row back on their expensive programs. This doesn't mean that loyalty programs will go the way of the dinosaur, it just means that, with more scrutiny paid to the cost of rewards, we are going to see – and need to see – a smarter approach.

A new development open to card issuers is to take advantage of cloud-based infrastructures, where they can work together with retailers to offer shopping incentives through mobile loyalty apps – a win-win-win for retailer, card issuer and consumer. This has the benefit of lowering the cost of rewards programs for banks while enabling retailers to do what they do best – give the consumers the deals they want! This approach is opening the door to much greater personalization, as insights gained through in-app customer behavior help financial institutions align offers to individual preferences.

It's got to be contactless
Around 40 percent of Visa transactions outside the U.S. are contactless. Yet we haven't yet seen that level of contactless activity here in the U.S. There is a lot of technology already in place on the merchant side, with POS terminals capable of handling payments though near-field communications (NFC) technology, so in many respects it's the plastic cards themselves that are letting consumers down.
This is one of the areas we can expect to see change, as contactless mobile payments become more mainstream. People are warming to them. In fact, according to one recent study, half of smartphone owners made a payment through mobile last year—and 7 in 10 U.S. consumers would use mobile payments more if they automatically received rewards or discounts.
Mobile represents a great opportunity for card issuers as it cuts a lot of the need to invest in making their cards contactless. NFC-enabled smartphones can easily play the role of the contactless card and have the additional bonus of doing more than a plastic card. It allows FIs to notify and engage directly with their customers, and in-app card controls give customers peace of mind. It's along these lines that we'll see many traditional banks leapfrog plastic using mobile technology.

Fintech stretches its retail muscles
Many traditional FIs have recognized the need to innovate faster as a response to the wave of technology disruption in the sector. Getting closer to the customer and elevating the payments and rewards experience is quickly becoming a top priority. But as payments and payment technology are such an integral part of the shopping experience, banks and CUs are not the only ones to benefit from these partnerships.
Retailers are beginning to look at fintech and payment disruptors as viable partners to help grow their own businesses and move to mobile payments and loyalty platforms that offer targeted and personalized rewards and shopping incentives. In the same way that banks can use popular mobile strategies to reinforce the customer relationship and engage with cardholders in new ways, so can retailers.
The innovation in mobile payments means retailers won't need to pay the cost of producing pre-paid or co-branded cards and long, paper sales receipts and stamp cards get the digital update they so desperately need! Looking ahead, these will be replaced by more dynamic loyalty platforms that creates personalized frequency offers, instant discounts and digital coupons delivered via mobile.
Moving toward a more agile future
Consumer demands have been driven the evolution of tech services right across the spectrum. Businesses are under pressure to innovate and provide frictionless payment transactions, more engaging customer interactions and more rewarding loyalty programs to boost customer retention and transaction activity. The challenge of overcoming cumbersome legacy IT systems is real but can no longer be an excuse if FIs want to succeed. In the digital age, an agile, cloud and mobile-based infrastructure holds the answer.